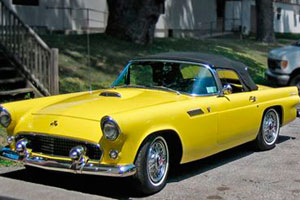 By definition; a classic car is a motor vehicle, in most states, that is not a reproduction and was manufactured at least 20 years ago.
Whereas any car from 1973 onwards would be defined as "modern customs" or collectibles; an antique car is 45 years or older.
A true icon; the Classic American Automobile; Ford Thunderbird. This is an example of a fully restored "driver" which can be seen at Auto Restoration of Long Island.